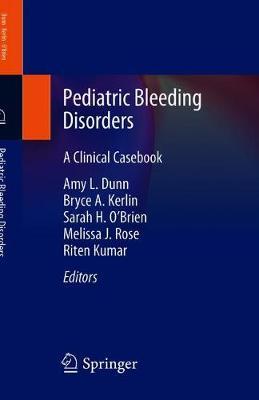 Amy L. Dunn, Bryce A. Kerlin, Sarah H. O'Brien, Melissa J. Rose, Riten Kumar
This clinical casebook provides a concise, state-of-the-art review of pediatric bleeding disorders. Presented in a case-based format, each case presents a different variant of bleeding disorder, illustrates the etiology, pathology, genetics, diagnosis, and management of the disorder, and offers clinical pearls. Disorders covered include hemophilia A and B, rare factor deficiencies, von Willebrand disease, immune thrombocytopenia purpura, and platelet dysfunctions.
Written by experts in the field, Pediatric Bleeding Disorders: A Clinical Casebook is a valuable resource for clinicians and practitioners treating patients with challenging coagulation issues.

Download